On April 5, 2019 Datavized will lead a half-day, hands-on workshop on how to create WebXR storytelling with A-Frame (an easy to use and open source virtual reality web framework). Participants will view examples of WebXR experiences and work on live coding projects using A-Frame to learn the basics, including building immersive web projects with text, 360 photos, 360 videos and 3D objects. A-Frame can be used to create immersive journalism, documentaries, data visualizations, interactive sites and more.
Register on Eventbrite and more info: https://www.eventbrit…­
Workshop Leads: The Datavized Team https://datavized.com…­ 
Where: Craig Newmark Graduate School of Journalism at CUNY, 219 W 40th St, New York. 11218
This workshop is led by Datavized and hosted by The Craig Newmark Graduate School of Journalism at CUNY in partnership with rLab 
Read Full Event Description Below or view and register here.
Learn how to easily build and share immersive stories on the web. In this workshop you'll work hands-on with the A-Frame virtual reality web framework with instruction and guidance from the team at Datavized. A-Frame can be used to create immersive journalism, documentaries, data visualizations, interactive sites and more.
Participants will:
-Learn how to work with text, 360 photos, 360 videos and 3D objects with A-Frame;
-View examples of WebXR experiences;
-Get an introduction to WebXR (an experimental API that provides cross-platform support for immersive experiences in a web browser).

Why A-Frame?
-A-Frame makes it easy to add images, links and text to projects and to build 3D objects from scratch using HTML tags.
-Your viewers will be able to load your project on a desktop computer, smartphone and on headsets like the Vive and Rift.
Instructors
Debra Anderson Co-founder & Chief Strategy Officer of Datavized. She is recognized for data-driven and researched based approaches to immersive experiences. She teaches the first WebXR course at Parsons School of Design and organizes the Immersive NYC, A-Frame NY and WebXR Meetups.
Brian Chirls Co-founder and CTO at Datavized and a recognized innovator in the independent film world. He was previously the Digital Technology Fellow at POV, a position funded by the Knight Foundation. He has developed innovative models for interaction, data visualization and content-authoring in virtual reality.
Hugh McGrory CEO of Datavized, Hugh McGrory leads a team focused on creating simple web-based tools; including TwoTone (data sonification) and Morph (data art) built with support from Google News Initiative, and Geometric (WebXR geospatial immersive visualization). In 2018, he was the recipient of the Journalism 360 Challenge for his project 'Interdimensional Audio Editor'.

This workshop is designed for graduate students in journalism, filmmaking and creative technology. Workshop attendees should be familiar with HTML. If you're registering for the student price, please use your .edu email address.
Please bring a laptop. We'll provide light snacks.
FAQs
What should I bring to the workshop?
A laptop, smartphone and device chargers.

Where can I see examples of WebXR storytelling?
"Rome Invisible City VR" BBC http://romes-invisible-city-vr.pilots.bbcconnectedstudio.co.uk/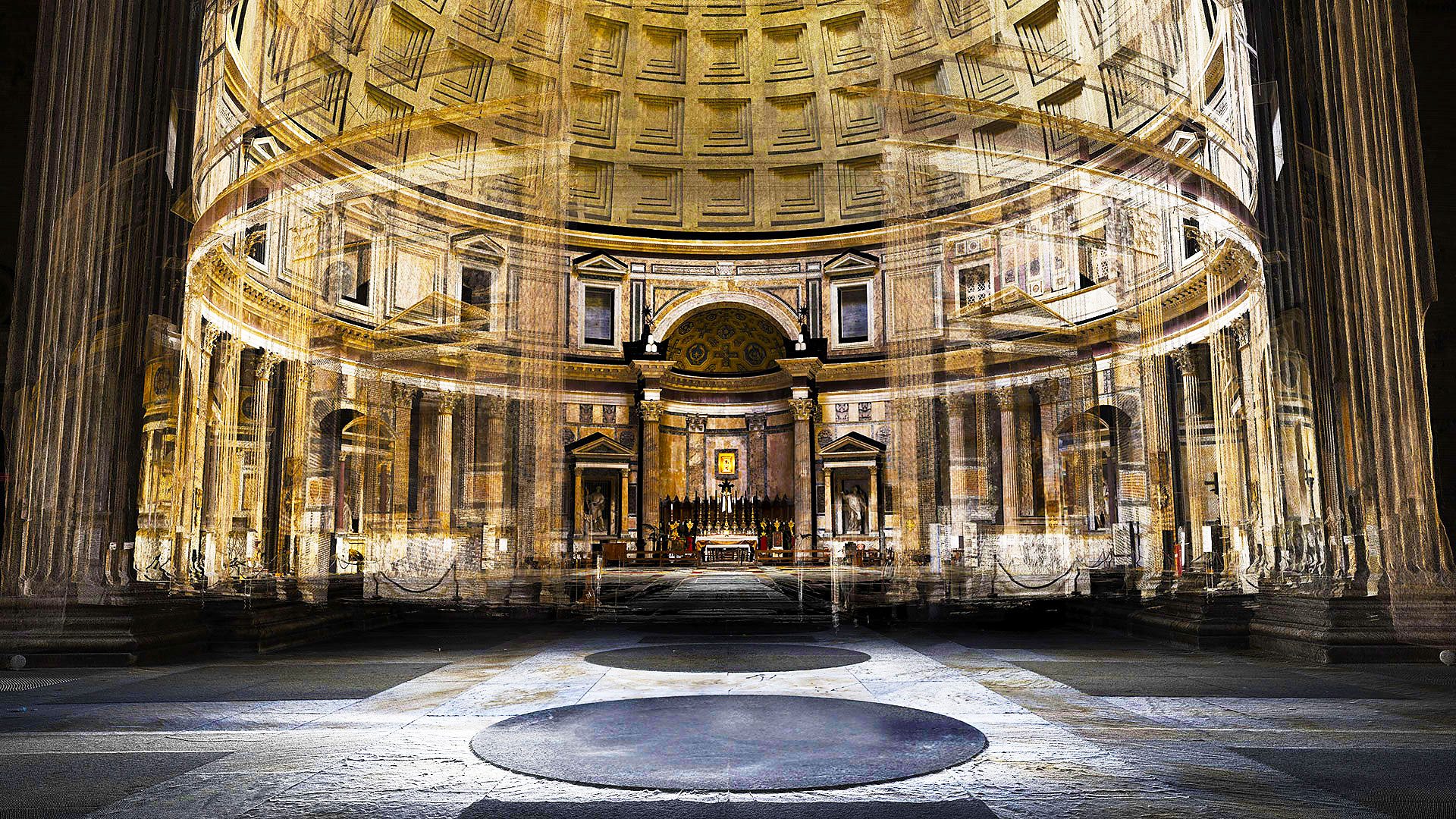 "There's Something in the Air" Datavized https://demo.datavized.com/somethingintheair/
"Dance Tonite" Moniker, Google Data Arts https://tonite.dance/
WikiTree data visualization by Óscar Marín Miró https://oscarmarinmiro.github.io/wikiTree/
"Nimrud Destroyed" Associated Press http://interactives.ap.org/2016/nimrud-destroyed/
Google Web VR Experiments https://experiments.withgoogle.com/collection/webvr
A-Frame Showcase https://aframe.io/showcase/
"Bear 71 VR" National Film Board of Canada, Google, IDFA DocLab, Sound and Vision https://bear71vr.nfb.ca/
What is Datavized?
Datavized is a software company based in NYC specialized in data-driven products and services, custom tools and 3D experiences for the mobile web. Datavized develops 100% web-based tools that enable individuals and businesses to effortlessly create and distribute compelling digital content. The company's suite of products include immersive audio and visual applications that work cross-browser and cross-platform, including desktop, mobile, tablet and with virtual and mixed reality headsets. To learn more, visit datavized.com.
What is A-Frame?

"A-Frame is a web framework for building virtual reality (VR) experiences. A-Frame is based on top of HTML, making it simple to get started. But A-Frame is not just a 3D scene graph or a markup language; the core is a powerful entity-component framework that provides a declarative, extensible, and composable structure to three.js.
Originally conceived within Mozilla and now maintained by the co-creators of A-Frame within Supermedium, A-Frame was developed to be an easy yet powerful way to develop VR content. As an independent open source project, A-Frame has grown to be one of the largest VR communities.
A-Frame supports most VR headsets such as Vive, Rift, Windows Mixed Reality, Daydream, GearVR, Cardboard, Oculus Go, and can even be used for augmented reality. Although A-Frame supports the whole spectrum, A-Frame aims to define fully immersive interactive VR experiences that go beyond basic 360° content, making full use of positional tracking and controllers." Read more in the A-Frame docs.